3 of a Kind is a blues and blues rock trio out of Buffalo, NY. The band was formed by guitarist and lead vocalist Jeff Gump (Lancaster, NY), who brings a gritty voice and nearly 20 years of playing experience to the table. Originally conceived in 2008, the band has undergone a few personnel changes in the rhythm section leading to the current line-up with Bath, NY native Owen Eichensehr on drums and Ryan Mallette (West Seneca, NY) on the bass. While most shows are played with this three-man roster – the band is known to occasionally have a guest performer sit in for a gig and enjoys indulging its alter ego – "3 of a Kind Of".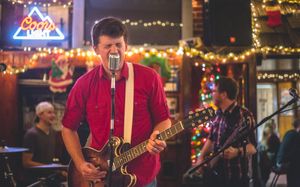 With two full-length original albums to their credit, 3 of a Kind is the type of band to draw audiences in with their high octane covers by artists such as Stevie Ray Vaughan, ZZ Top, and The Allman Brothers Band, only to surprise them with one of their own hard-rocking original tunes. The ability to mix recognizable covers in with plenty of original music is what sets 3 of a Kind apart from many other bands and has proven to be a great formula in keeping audiences engaged and coming back for more.
While located in Buffalo, the band often travels regionally, especially to the Finger Lakes area. They can be heard at venues like The Lakeside and Maloney's Pub in Hammondsport, NY, and Balloons Restaurant and Nightclub in Ellicottville, NY. Here in Buffalo, 3 of a Kind makes regular appearances at Talty's Tavern and Thin Man Brewery.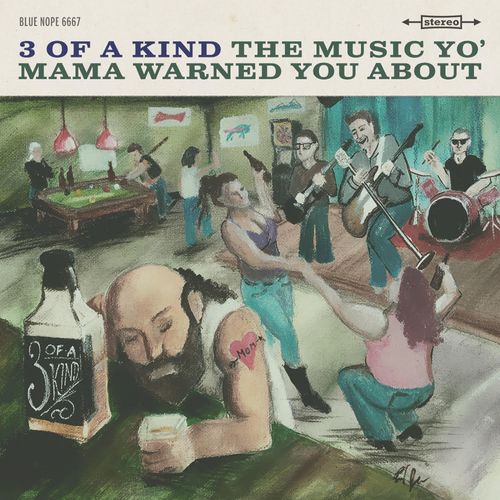 0:00/3:50

0:00/4:33

0:00/4:25

0:00/4:31

0:00/4:51

0:00/7:18

0:00/3:40

0:00/6:03

0:00/7:39

0:00/6:36

0:00/8:11